Rebula/Ribolla Masterclass: the VISVIK preview!
28 August 2018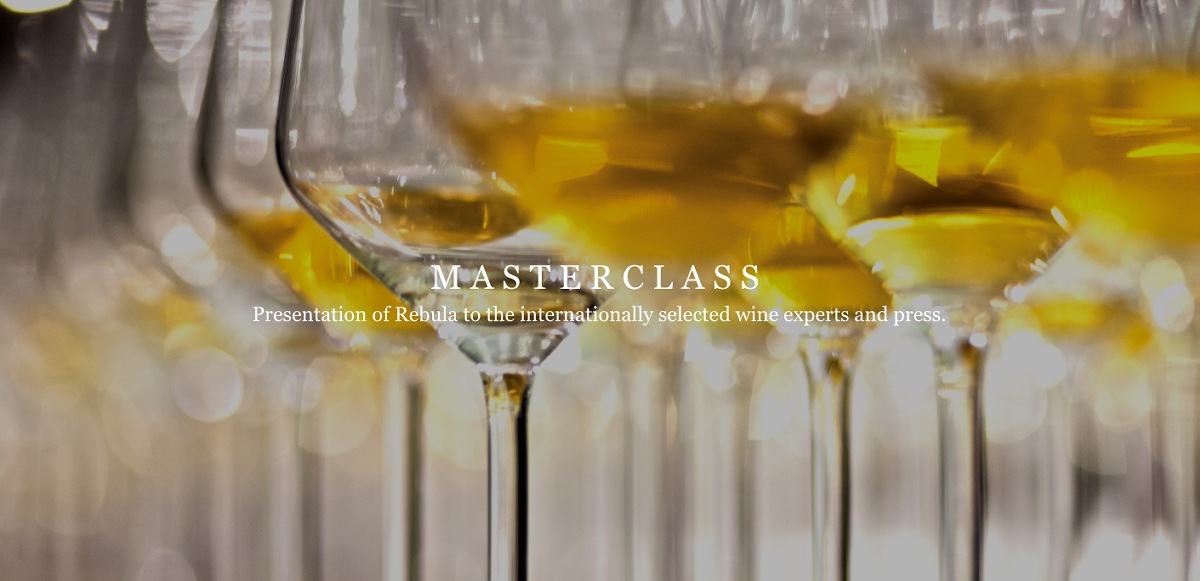 Rebula/Ribolla Masterclass: the VISVIK preview!
August 28>30 2018
Nowadays there are several events focused on Ribolla Gialla / Rebula: from local festivities to cross-border projects up to glamorous happenings and tastings during which Ribolla pairs extrsaordinary dishes prepared by famous chefs.
Known since Meddle Age, Ribolla is today universally acknowledged as a flag-wine of Collio and Brda, the two terroirs who gave birth to this extraordinary grape and wine along both sides of the north estaern border of Italy.
Seductive, rich in freschness and "complex simplicity", this native wine in recent years has inspired the cerativity of the best winemakers from collio and Brda for its extraordinary versatility and capability to be interpreted and aged – both in barriques and amphoras – according to a classical approach but also in several other mathods such as "orange wine" or "sparkling wine".
The MasterClass is driven by Luca Gardini, one of the most renowned sommeliers worldwide together with Casper Carman, rapresentative and talented wine-expert in Slovenia. The event is held in Vila Vipolze, from August 28th up to 30th, in the hearth of Slovenian Brda region, next to Collio.
Tihs is a "can't miss" chance to have a technical debate woth other 12 eninent wine producers on the item of the interpretation of Ribolla / Rebula, and particularly an extraordinary moment to present VISVIK, the Jermann's interpretation on Ribolla Gialla, during an happening both technical and "glocal". Aboslutely glamorous!
The MasterClass is a full immersion into this extraordinary white wine, breathing at the same time the atmosphere of the harvest on-going in these days both in Collio and in Brda. A rare occasion to have a stimulating and "live feed-back" about our newborn VISVIK from Gardini and Carman.
A longtime concept and project stand by our newborn Ribolla / Rebula. We have worked hard - as usual - to make and outstanding white wine, and VISVIK is the perfect result, reresenting the interpretation of the vine by Jermann.
Along these two days, our VISVIK will be focused, tasted and discussed together with a rare selection of other Rebula, thanks also to the technical knowledge and peculiar sensibility of Levi Dalton, master sommelier and wine consultant for top restaurants such as Daniel, Masa and Convivio in New York / Manhattan and Denis Rusjan, professor and researcher in Viticulture at the Faculty of Biotechnology, University of Ljubljiana.
The MasterClass is held in front of a selected parterre of experts in order to explore the increasing potential of Ribolla / Rebula through an historic, technical and tasting program starting from the best Ribolla/ Rebula produced in this area from 2010 up to last 2017.
For more info about the MasterClass:
https://brdahomeofrebula.si