JERMANN:"TEMPESTA" DI APPLAUSI AL KEY AWARD 2018!
19 November 2018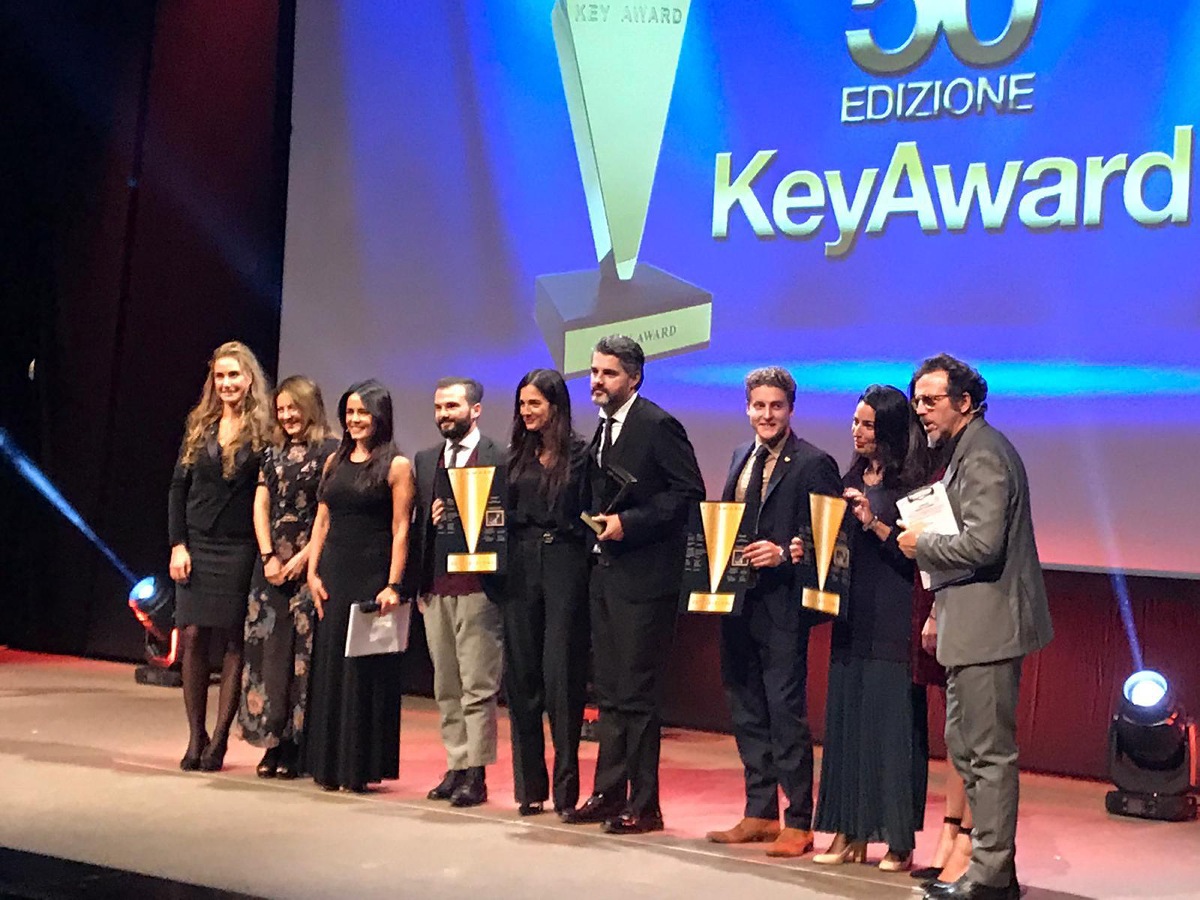 JERMANN:"TEMPESTA" DI APPLAUSI AL KEY AWARD 2018!
Milano 19 novembre 2018
"Best Product Placement" for Jermann at the 50th Key Award of 2018! On stage to receive the award during the Gala held at Teatro Elfo Puccini in Corso Buenos Aires in Milan, accompanied by loud applauses, the young Felix Alojz Jermann and MD Andrea Parenzan: "This is yet another demonstration that making great wines and setting them on stage with the best Italian actors and directors, rewards our hard work and helps drive our brand awareness. It is the confirmation that Jermann is indeed wine at its best interpretation". Our Pinot Grigio, in the hands of Marco Giallini in "Io sono tempesta" (I am tempest) by Daniele Lucchetti, has excited not only the jury and the audience but anyone who chooses Jermann wines because, just like us, they cultivate true passions and love finding them in the sensations our wines give. We would like to share this extraordinary accolade with film and television producer Cattleya, RDL Worldwide, and in particular with Andrea Cuccaro responsible for the project, the authors and all the people that, like us, believed in the idea.
Watch the video of the awards!