JERMANN AT BEST ITALIAN WINE AWARDS 2017.
29 September 2017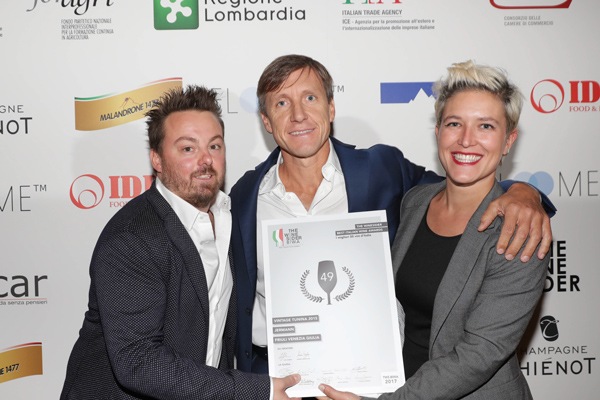 JERMANN AT BEST ITALIAN WINE AWARDS 2017.
Other awards! Once again we have managed to bottle the best-quality of Italian wine and we are happy to share the most adrenalin-pumping moments of the prize-giving ceremony: we were awarded Best Italian Wine we share with Idea Food and Beverage. It is with great pride and satisfaction that we celebrate the hard work of the whole team Jermann coordinated by Edi Clementin (center of the photo), with the support of Luca Gardini, manager of Idea Food & Beverage, who helped with the marketing activities. We have once again been awarded a prestigious prize by a jury made up of the world leading experts of social communication and marketing of the wine industry.
Thanks to you all, who follow our events, support us, and choose our wines. Thank you for appreciating our endless pursue of excellency which makes our work ever more creative and stimulating!